Handling Difficult People
TUESDAY, FEBRUARY 26TH, 2019
8:30AM- Registration, Networking, & Breakfast with Coffee (Duh!)
9:15AM- Educational Program
Wouldn't it be wonderful if we lived in a world where everyone gets along and does what they are supposed to do, when they are supposed to do it, and the way WE want it done? Unfortunately, that is rarely a reality, especially in the dynamic, fast-paced world of meeting and event planning. Vendors who over-promise and under-deliver, clients that won't return phone calls, and colleagues that don't follow through can leave even the most patient meeting planner disappointed and frustrated.
In this high-impact, interactive session, Jan Spence will share actionable tools event planners can utilize when dealing with the stressful, chaotic details of planning, prepping, and executing to truly surpass their role as a "just a meeting planner" by moving to the next level to become a show producer. Attendees will be challenged to step out of their comfort zone in regards to changing their mindset to move past focusing on just the logistics of the event by truly partnering with all event constituents to produce an unforgettable show.
*This will be the first installment of a 2-part education series! On March 21st, we will host a panel discussion of local vendors to chat about how we can work better together.*
---
Our Speaker:
Jan Spence
Jan Spence is an international speaker, author, and consultant. With contagious charisma and a zest for life which make her an excellent motivator and leader, this TEDx speaker has used her vast knowledge in sales, communications, finances, and employee engagement to help numerous clients including Pillsbury, Walmart, and Frito-Lay.
Jan and her husband, Mitch, launched the second FiltaFry franchise in the US in 2003. As CEO, Jan built such a successful operation that they were awarded the "2005 Franchisee of the Year" by the International Franchise Association. Meeting their four-year plan, they sold the business in 2007 at 300% ROI. Since then, Jan has circled the globe as a trainer, consultant, and speaker for franchisees, organizations, and companies.
Having been interviewed by Entrepreneur magazine and the Big Dog Morning Show in Jesup, Ga, Jan shares her story of fulfilling her lifelong dream of playing women's professional full-tackle football. As a member of the National Speakers Association, Jan combines the lessons she learned through that experience with her business experience to inspire people to make a difference through "Cheer Leadership." Known for her highly interactive, entertaining, and inspirational style, she recently taught in Panama, Romania, Switzerland, Uganda, and Australia.
Jan serves on the boards of Meeting Professionals International – North Florida and Compass Finances God's Way – Florida. She is active with the local Association of Talent Development chapter and the Beach Church in Jacksonville, Florida. She and her husband of eighteen years enjoy traveling the world when not at home attending Jaguars football games and cultural events.
---
Our Venue:
The Lafayette Hotel, Swim Club & Bungalows
Free street parking is available.
An Iconic San Diego Botique Hotel
Step through the doors of our legendary hotel near Balboa Park and discover history redefined. Since 1946, The Lafayette Hotel, Swim Club & Bungalows has welcomed celebrities and locals to relax in our spacious guestrooms, suites and private bungalows. They flock here for the famed Weissmuller Olympic Pool, the relaxed classic American cuisine at Hope 46 and our exemplary service. Even Hollywood has come calling to film unforgettable movies, like Top Gun's "You've Lost that Loving Feeling" bar scene, in our exquisite 15,000 square feet of meeting and event spaces. Playful and fun, unique and historic, there's no better place to make your escape.
---
THANK YOU to our February 2019 Sponsors: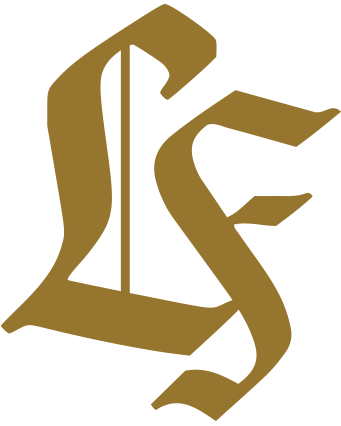 ---
All tickets are non-refundable and non-transferable. By attending ILEA San Diego events and meetings, members and guests are subject to photography.
PS- Have a vendor, venue, or engaging educational topic you would like us to consider? We're all ears! Email us at admin@ileasandiego.com.
Tickets
$35.00 ILEA Member
$45.00 after 12:00 am February 19
$60.00 Future ILEA Member
$70.00 after 12:00 am February 19
$25.00 Student Member *Must show Student ID at check-in*
$35.00 after 12:00 am February 19